Reproduction Plastic and Rubber for silver pigeon scooters available in the USA.

Wanted excelent original parts to reproduce free copys to pigeon owners who can help
Any plastic or rubber item can be reproduced!. thanks
Greg Clauss
All prices include shipping in the USA no boxing or handleing charges California we pay the tax!.
1)C90 Pair Grips molded from excelent originals $26
2)Pair Grips for all other models 70-80 series
$26
3)Pair front turn signal lens c90(they are orange I know the photo makes them look red) $24
3)Pair rear turnsignal lens c90 $24
4)Pair rear turn lens c93 (if you have one it is
perhaps the only one left besides Marvins !)$24
5)Red dash lens $12
6)Plastic Headlight Lens Molded from original with silver pigeon logo on front $28
7) Rear tail lens pair(orange and red) with gasket and bottom clear lens for 70-80 series tail lights $24
8)Rear brake pedal pad ALL pigeon models $12
9)Plastic passenger grip 2 pices $18
Thanks to Marvin and Mike from silverpigeons.com link below
NEW floor mats soon! I am at the design table these will be mint reproduced on cad program Guaranteed to be spectacular!




---
Our Location:
Clauss Studios
8938 camphor ave
Hesperia ca 92345-6553
Hours m-f 8-4 pst

Tel. 760 949 6659

---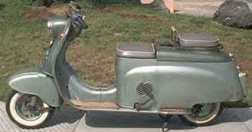 Silver Pigeon!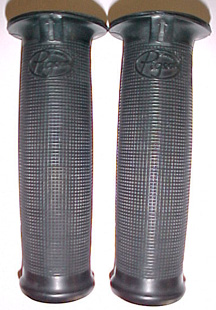 Grips for c90 $26